On-line booking for Bourne End Week is now open
Published 12:05 on 5 May 2022
The sailing and social schedules are now sorted, and on-line booking for both the sailing and the social events is now available at 'book online'.
Full details of the regatta can be found here.
Please note the deadlines for bookings:
Monday 30 May for sailing
Thursday 26 May for social events
The Notice of Race and Sailing Instructions can be downloaded here.

If you've not booked with UTSC before, or if you need a reminder on how to book on-line please view this guidance.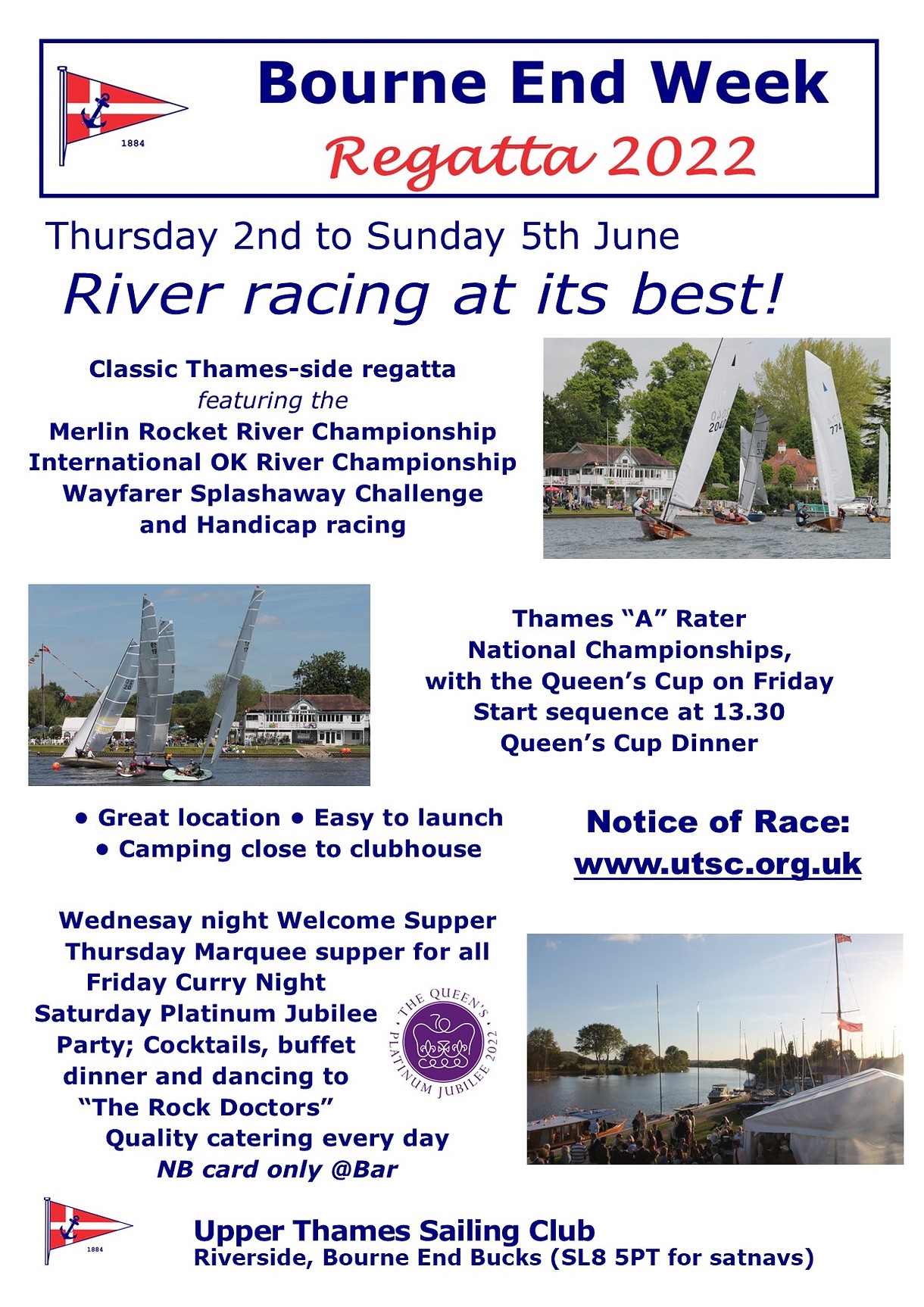 Last updated 10:00 on 28 November 2023